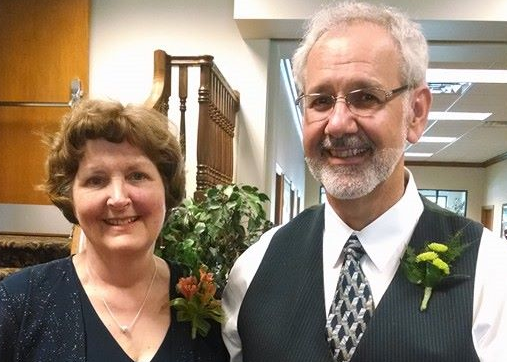 Pastor Douglas J. Zehr & Pastor Miriam R. Zehr
Doug and Miriam enjoy serving together in ministry and are delighted to be the pastoral team at Oak Grove MC. They have plenty of pastoral experience having shared ministry in three communities over the past 35 years. They were co-pastors of Brussels Mennonite Fellowship (1986-90); pastoral team members at North Leo Mennonite in Leo, IN (from 1995-2009); and have been at Oak Grove since 2009.
The Zehr team began their ministry at Oak Grove in May of 2009, Doug as lead minister and Miriam as associate minister with responsibilities for worship and education. Just recently, the Church Board offered a five-year extension which was accepted and will take the partnership until November of 2022.
Pastor Doug's ministry has engaged five church communities since 1975. He was licensed for ministry in 1976 and ordained in 1983 by the Mennonite Conference of Eastern Canada. Doug is a graduate of Emmanuel Bible College ('78), Eastern Mennonite College (BA, '78), Conrad Grebel College (MTS '94), Ashland Theological Seminary (D.Min '06). He has served:
Dungannon Christian Fellowship, Dungannon, Ontario (1975-77, 1980-1982)
Brussels Mennonite Fellowship, Brussels, Ontario (1980-1990)
Zion Mennonite Fellowship, Elmira, Ontario (1990-1994)
North Leo Mennonite Church, Leo, Indiana (1994-2008)
Oak Grove Mennonite Church, Smithville, Ohio (2009-present)
Pastor Miriam is a trained and experienced Secondary School teacher, serving at Western Mennonite School (1978-1980) and Rockway Mennonite Colligate (1991-1994), as well as numerous short-term assignments at various public schools in Ontario and Indiana. She is a 1978 graduate of Eastern Mennonite College (BS) and is currently a candidate to graduate in 2018 from Anabaptist Mennonite Biblical Seminary with a Master's degree. She was licensed for ministry in 2011 and ordained in 2013.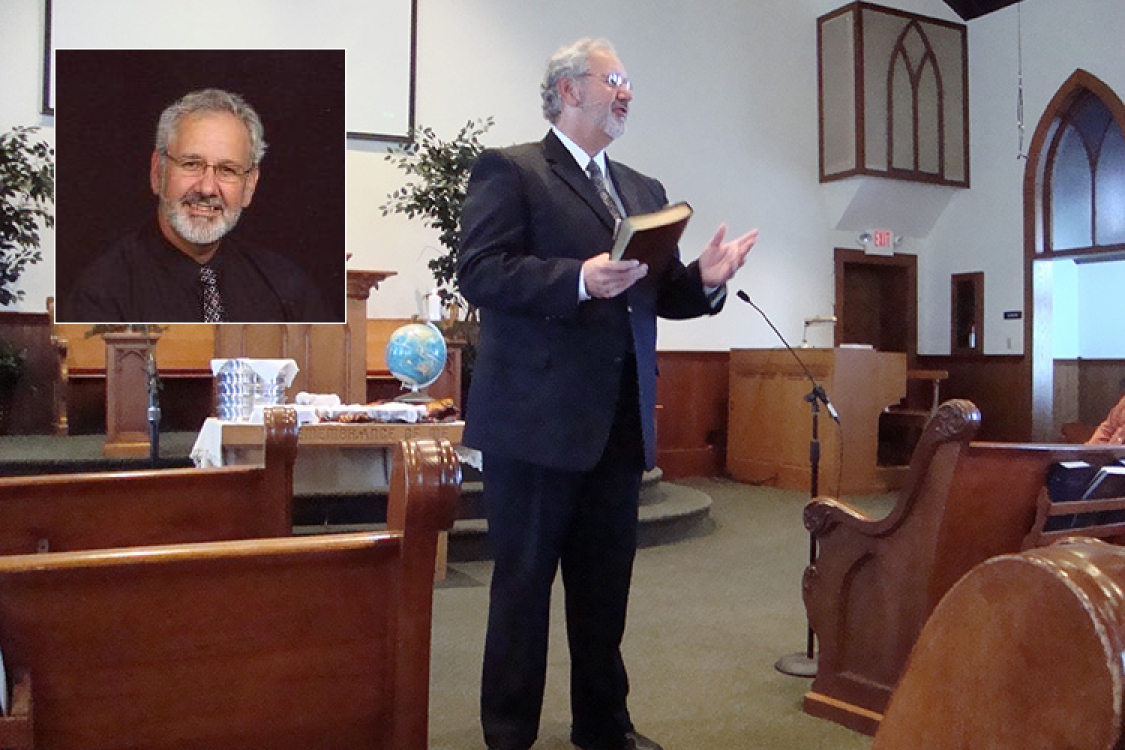 Pastor's Blog
Singing with Full Voice
by DJ Zehr on 2017-01-09
They numbered myriads of myriads and thousands of thousands, singing with full voice, "Worthy is the Lamb" – Revelation 5:11b&12a
Read: Revelation 5:11-14
Reflect: I was taken by surprise. As the family gathered to discuss the details of the funeral service, in unison the adult children declared, "Dad doesn't want any singing! He didn't like to sing." As a relatively new pastor in this community, I was surprised to learn that the dearly loved deceased brother of this faith family, who had demonstrated such a cheerful, outgoing and caring spirit, had made such a request. While my immediate pastoral response was to honor the request, we talked about what the extended family and gathered community might need in a service of worship in which we are able to say our good byes and honor their dad's life. I was able to eventually chide the family, "Your dad may be surprised since the insights that John shares in the Revelation indicate a lot of singing going on in heaven."
John's glimpse into heaven revealed "Then I looked, and heard the voices of many angels . . . myriads of myriads and thousands of thousands, singing with full voice," (v.11-12). The scene continues, "Then I heard every creature in heaven and on earth and under the earth and in the sea, and all that is in them, singing, (v.13). John had already shared his first glimpse of heaven's activity around the throne: "Day and night without ceasing they sing" (4:8) and "They sing a new song" (5:9).
We believed and agreed together that our departed loved one would be joining the heavenly crowd gathered around the throne. We just had to sing. Thanks be to God!
-D.J. Zehr
Respond: To the one who sits on the throne and to the Lamb be praise and honor and glory and power, forever and ever!
---
Singing a New Song
by DJ Zehr on 2017-01-14
He put a new song in my mouth, a song of praise to our God. Many will see and fear, and put their trust in the Lord. – Psalm 40:3
Read: Psalm 40:1-11
Reflect: It was only a small church planting group, but all the members were residents of the close-knit rural community and were highly committed. Neighborhood connections facilitated many face-to-face relationships. One neighbor assisted another, whether it was a support group, field work, child care, children's programming or community youth activities. The testimony of one community resident was: "I don't know much about that church, but what I do know, is that if I went there, I would be welcome."
With the writer of Psalm 40, our community was experiencing the missional work of life experience with intentionality. When the LORD does a work in one's life, there is a "new song in my mouth" and "Many will see and fear, and put their trust in the Lord." That work and its evidence with a "new song" have a missional purpose – establishing God's community – a family of God in a biblical tradition. God is calling all people into community.
It took time to recognize, but as we "waited patiently" the LORD was "inclined to me (us) and heard my (our) prayer . . . drawing me (us) up . . . setting my (our) feet" on a solid footing (v.2). Being established with "a new song" illustrates the work of a missionary God, with a vision to gather and include those who have not heard, so that "Many will see and fear, and put their trust in the Lord." It has been said, 'it is not a matter of being a church with a mission, but serving a God whose mission has a church.'
-D.J. Zehr
Response: The work is Thine, O Christ our Lord, the cause for which we stand; And being Thine, 'twill overcome its foes on every hand.
---